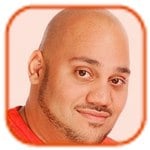 Posted by Andru Edwards Categories: Business, US Economy, Videos, Wall Street
I think we can all admit that the current credit crisis can be a bit difficult to understand and grasp by the average person. That's why we like this video by Jonathan Jarvis, The Crisis of Credit Visualized. He breaks it down into plain English surprisingly well. Check it out, and let us know what you think in the comments.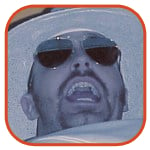 Posted by Patrick Snajder Categories: Business, Domestic Policy, Editorials, US Economy
So the much belabored point of Part Two was that, in my opinion, we all realize that a bailout is needed.

There are some dissenters that would argue that no taxpayer money should rescue financial organizations or our American auto makers. But anyone that seriously supports this philosophy is following the terrible advice that pushed us into the Great Depression:

Even today, with an economy much less dependent on bank loans than it was in 1930, a wholesale failure of the banking system, together with an extended fall in prices, could have a devastating impact. The reason most economists discount this possibility is that they don't believe policymakers will make the same disastrous mistakes their predecessors made in the 1920s and 1930s, when the authorities stood by as the financial system imploded and withering deflation developed. [Full article here.]
The lesson learned from the Great Depression was that no government intervention at all is a sure-fire way to see the system collapse severely. There are many debates about what the government should specifically do, but all the debaters agree that doing nothing is the worst option of all. Nonetheless, many citizens seem to be opposed, in principle, to any bailouts at all that move taxpayer money towards rescuing banks or our automakers.

Click to continue reading Werd: Bailout - Part Three
Read More
| Portfolio's Economic Predictions for 2009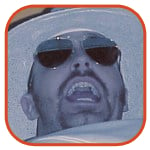 Posted by Patrick Snajder Categories: Business, Editorials, Humor, US Economy, Wall Street
Where, precisely, is the line crossed that separates Robin Hood, the hero to the lower class, from Robin Hood, terrorist?
As usual, it seems to be a matter of perspective. If you were sending gilded coins to your dear mother by way of carriage to pay for her The Plague medicine and Robin Hood up and stole your ducats, surely you would see Hood as the terrorist. Even if the money Hood swiped was going to pay for the conspiracy to infect the lower class with The Plague, chances are that the sender would want Hood's head on a platter. I guess the overriding feeling is that if people take things that belong to you, you tend to want revenge or at least want to call them a thief, hoping that they will be prosecuted so you can get back the money that rightfully belongs to you.
But, if you are struggling to make ends meet as a cobbler and you can't afford your child's The Plague medicine, then when Hood arrives at your door with a burlap sack full of free money, surely you would sing his graces. Thanks to the beneficence of your green-suited savior, little Sally will live to see another day. So what if some highfalutin dingleberry lost the spending money for his elaborate vacation? Is his happiness more important than little Sally's health? From the viewpoint of the cobbler's eye: Hood is a hero.
All of us have either found ourselves in moments of Hood-worship or Hood-hate. If we follow the genealogy of the dollar bills in our own accounts, surely we will find some dollars buried in our past that have known thievery and charity. Some times our lives are subsidized for our benefit and some times we subsidize others for their benefit.
Click to continue reading Werd: Pirate - Part Three
Read More
| Ladhe burns his bridges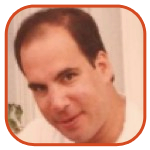 Posted by Charles Mitri Categories: Business, Domestic Policy, Editorials, Foreign Policy, Foreign Relations, History, US Economy, Wall Street, War
When George W. Bush vacates the White House on January 20, 2009, the floodgates will open, as political pundits line up to take pot shots at his eight years as Chief Executive.
Presidential rankings are nothing new. Every former president has one and have eschewed the usual practice of getting an objective view of a president's legacy after leaving office. These days, the Internet and instant readers' polls have made the tried and true method of waiting a few years for a ranking virtually obsolete.
Down to business. America's best presidents are a very elite group, usually judged by how well they react during a crisis. At the top of the heap there are Lincoln, FDR, Washington, Jefferson, Teddy Roosevelt and Woodrow Wilson. Over the last few years there's been a shift in rankings at the bottom of the barrel. Grant and Harding used to occupy the number one and two slots. Over recent years, James Buchanan has assumed the bottom spot with Herbert Hoover right on his heels. Buchanan gets the blame for the Civil War. Hoover is charged with the 1929 stock market crash and onset of the Great Depression two years later.
Click to continue reading The Bush Legacy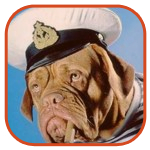 Posted by George Regal Categories: Business, US Economy
This issue was displaced somewhat by the current economic news, but it is still near and dear to our hearts because we feel it everyday! What's behind it? If you're tuning into the cable news channels you've probably heard that it's greedy oil companies, speculators (an upcoming topic), increased demand in India and China, or because we restrict drilling. Well, which is it?
As much as I hate to ruin a good myth, and this one is a gem, it's none of the above. Going back to my column on the Federal Reserve, we see that the FED lowered interest rates, and by keeping them there, money poured into the economy. Again, what happens when there are more dollars competing for the same number of (or, close to it) goods and services? Yep, prices rise. Gas prices have risen drastically, because oil prices have risen drastically, because the Federal Reserve has increased the money supply drastically
Click to continue reading Pain at the Gas Pump
© Gear Live Media, LLC. 2007 – User-posted content, unless source is quoted, is licensed under a Creative Commons Public Domain License. Gear Live graphics, logos, designs, page headers, button icons, videos, articles, blogs, forums, scripts and other service names are the trademarks of Gear Live Inc.