Posted by Dennis Velasco Categories: Domestic Policy, Editorials, Elections, History, US Economy, Wall Street
After enjoying a 63% approval rating after his 100 days in office, President Barack Obama's rating has dipped below 50% to 48% after his first 500 days in office. It's been a tougher road for Obama as his tenure as president continued, especially with polarizing issues such as economic bailouts, offshore drilling, and the big one, healthcare. While the stock market has slowly recovered, people still find themselves unemployed and obviously dissatisfied with the rate of speed the president is turning this around. So, how does Obama compare to previous presidents?
George W. Bush's approval rating stood 77 percent in late May 2002, just eight months after the September 11 attacks. Bill Clinton was at 51 percent in late May 1994. George H.W. Bush stood at 65 percent in May of 1990. Ronald Reagan's approval rating was at 45 percent in May of 1982. Jimmy Carter stood at 43 percent in May of 1978 and Richard Nixon was at 59 percent in May of 1970.
Luckily Obama's administration isn't judged only after 500 days, but they will need to start to win back the people's administration before they know it in order for a successful re-election in 2012.
Read More
| CNN Political Ticker

Posted by Sal Traina Categories: Editorials, History, US Economy
After the terrorist attacks of Sept. 11, 2001, the US's economy took a big hit. At the time, then President George Bush thought a stimulus(tax rebate) would help the economy recover. After two years of analysis, the government decided that their plan to "inject" money to the economy did nothing to help it's condition. It didn't help.
Click to continue reading Obama's Tax Plan Similar To 2001 Failed Plan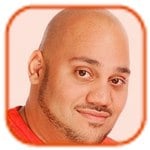 Posted by Andru Edwards Categories: History, Site Features, US Economy, Videos, War
If you happened to miss this mornings festivities, here's your chance to watch President Barack Obama's inaugural address, in it's entirety. President Obama gives a stirring speech on where he sees this country going, and what we all need to do to get there. You can also check out the full transcript of Obama's address as well.
Read More
| TV Envy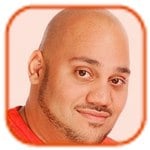 Posted by Andru Edwards Categories: Elections, History, US Economy, War
Barack Obama was sworn in on Tuesday, January 20, 2009, as the 44th president of the United States of America. He is also the country's first (half) African-American president. He gave a stirring speech on this morning - here's a transcript of that prepared speech:
My fellow citizens:
I stand here today humbled by the task before us, grateful for the trust you have bestowed, mindful of the sacrifices borne by our ancestors. I thank President Bush for his service to our nation, as well as the generosity and cooperation he has shown throughout this transition.
Forty-four Americans have now taken the presidential oath. The words have been spoken during rising tides of prosperity and the still waters of peace. Yet, every so often, the oath is taken amidst gathering clouds and raging storms. At these moments, America has carried on not simply because of the skill or vision of those in high office, but because We the People have remained faithful to the ideals of our forebearers, and true to our founding documents.
So it has been. So it must be with this generation of Americans.
Click to continue reading Barack Obama's inaugural speech transcript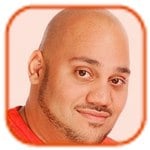 Posted by Andru Edwards Categories: Elections, History, Videos
Hulu has been doing a great job of providing live coverage of the 2009 Presidential Inauguration of Barack Obama. You can check out their coverage of all the events above.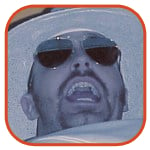 Posted by Patrick Snajder Categories: Editorials, History, US Economy
This week's werd pirate, as told by the other OED:
pirate (n.)
1254, from O.Fr. pirate, from L. pirata "sailor, sea robber," from Gk. peirates "brigand, pirate," lit. "one who attacks," from peiran "to attack, make a hostile attempt on, try," from peira "trial, an attempt, attack," from PIE base *per- "try" (cf. L. peritus "experienced," periculum "trial, experiment, risk, danger," see peril). Meaning "one who takes another's work without permission" first recorded 1701; sense of "unlicensed radio broadcaster" is from 1913. The verb is first recorded 1574.
From its earliest roots, we can see that the word is based on the seafaring attack definition that we know very well and "one who attacks." Then, in 1701, that very concrete definition gains an abstraction – it becomes the piracy of copyright, a taking of thought. You can say that 1701 marks the death of the singular pirate and welcomes a broader definition founded in the world of Gutenberg's movable type.
We should not find it ironic, then, that Captain William Kidd was executed in 1701 for his act of piracy.
Click to continue reading Werd: Pirate - Part Five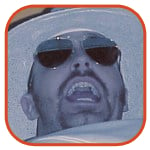 Posted by Patrick Snajder Categories: Editorials, History, US Economy
So in case some of you didn't get the subtle satire, Part Three of this week's Werd said that pirates can't exist without capitalists. If we want capitalism, we should expect pirates; if we want to rid ourselves of pirates, all of the laws and security in the world won't ever get rid of them, so long as we still cling to capitalism.
Today I received my copy of the January issue of Harper's Magazine. The very first entry I read is by former Editor-in-Chief Lewis H. Lapham, who writes about the financial crisis, etc. Spurred by Thomas Friedman's myopic quote that says Americans need to get back to their roots and "thinking about how—not just how much," Lapham notes that the foundation of America's independence from Britain was largely due to America's embrace of privateers, who attacked British merchant ships and sold the profits of the booty to the French to support the revolution. Loathe as I am to include huge block quotes of pirated text, I can't help but reprint part of Lapham's opening editorial that relates directly to this week's Werd and essentially proves the subtle slants of arguments about pirates that I have been setting up all week.[1] Lapham, better than I, writes my perfect and fitting conclusion. Here we go…:
Click to continue reading Werd: Pirate - Part Four
Read More
| Harper's Magazine

Posted by Sal Traina Categories: Editorials, History
I just wanted to take the time to thank everyone for coming here and reading our blogs. I hope everyone has a Happy Thanksgiving.
I wanted to share with everyone, the real story of Thanksgiving. Our schools like to teach us that early settlers came here and like savages, killed every native, raped and pillaged, and spread disease and famine to this land. That's not the case.
Click to continue reading The Truth About Thanksgiving
Read More
| Mortgage Chili Blog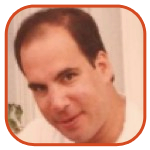 Posted by Charles Mitri Categories: Business, Domestic Policy, Editorials, Foreign Policy, Foreign Relations, History, US Economy, Wall Street, War
When George W. Bush vacates the White House on January 20, 2009, the floodgates will open, as political pundits line up to take pot shots at his eight years as Chief Executive.
Presidential rankings are nothing new. Every former president has one and have eschewed the usual practice of getting an objective view of a president's legacy after leaving office. These days, the Internet and instant readers' polls have made the tried and true method of waiting a few years for a ranking virtually obsolete.
Down to business. America's best presidents are a very elite group, usually judged by how well they react during a crisis. At the top of the heap there are Lincoln, FDR, Washington, Jefferson, Teddy Roosevelt and Woodrow Wilson. Over the last few years there's been a shift in rankings at the bottom of the barrel. Grant and Harding used to occupy the number one and two slots. Over recent years, James Buchanan has assumed the bottom spot with Herbert Hoover right on his heels. Buchanan gets the blame for the Civil War. Hoover is charged with the 1929 stock market crash and onset of the Great Depression two years later.
Click to continue reading The Bush Legacy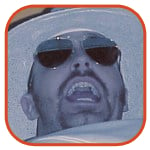 Posted by Patrick Snajder Categories: Editorials, History, Videos
This week's invocation for the Werd is William S. Burroughs reciting his poem "Thanksgiving Day, Nov. 28, 1986" (Gus Van Sant directed the video):
And the text to follow along:
Thanksgiving Day, Nov. 28, 1986

Thanks for the wild turkey and
the passenger pigeons, destined
to be #### out through wholesome
American guts.


Thanks for a continent to despoil
and poison.

Thanks for Indians to provide a
modicum of challenge and
danger.

Thanks for vast herds of bison to
kill and skin leaving the
carcasses to rot.

Thanks for bounties on wolves
and coyotes.

Thanks for the American dream,
To vulgarize and to falsify until
the bare lies shine through.

Thanks for the KKK.

For nigger-killin' lawmen,
feelin' their notches.

For decent church-goin' women,
with their mean, pinched, bitter,
evil faces.

Thanks for "Kill a Queer for
Christ" stickers.

Thanks for laboratory AIDS.

Thanks for Prohibition and the
war against drugs.

Thanks for a country where
nobody's allowed to mind the
own business.

Thanks for a nation of finks.

Yes, thanks for all the
memories—all right let's see
your arms!

You always were a headache and
you always were a bore.

Thanks for the last and greatest
betrayal of the last and greatest
of human dreams.
Read More
| YouTube

© Gear Live Media, LLC. 2007 – User-posted content, unless source is quoted, is licensed under a Creative Commons Public Domain License. Gear Live graphics, logos, designs, page headers, button icons, videos, articles, blogs, forums, scripts and other service names are the trademarks of Gear Live Inc.