Posted by Sal Traina Categories: Humor, Videos
I want to make a prediction. Former Saturday Night Live host and fellow Democrat Jon Lovitz will eventually apologize for the words he used for Barack Obama in a recent podcast interview with Kevin Smith.
The two liberals were talking politics when Lovitz stated, "This whole thing with Obama saying the rich don't pay their taxes is f**king bulls**t, and I voted for the guy and I'm a Democrat. What a f**king a**hole." Lovitz went on to say, "First they say, 'You can do anything you want. Go for it.' So then you go for it, and then you make it, and everyone's like, 'F**k you. Obama is the perfect example. He's amazing. He had nothing… and the guy ends up being at Harvard. He's the President of the United States. And now he's like, 'F**k me and everybody who made it like me.'"
Click to continue reading Jon Lovitz Uses Strong Language Toward President Obama
Read More
| The Daily Caller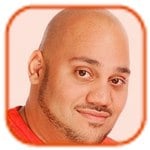 Posted by Andru Edwards Categories: Humor, Videos
If you haven't seen this one yet, be ready to laugh. Wanda Sykes kicked things off at the annual White House Correspondents Dinner last night with a comedy set that roasted Barack Obama, former President George W. Bush, Dick Cheney, Sarah Palin, and many others. Heck, she even took Rush Limbaugh to task for saying that the hopes Obama fails, which Sykes said was outright "treason."
The event was attended by many politicians, as well as celebrities like Tom Cruise, Katie Holmes, Whoopi Goldberg, Tyra Banks, and more.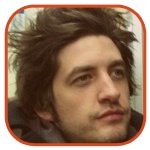 Posted by Shawn Harris Categories: Domestic Policy, Editorials, Elections, Foreign Policy, Humor, Media
"Depuceleler." A term that was used quite often by one of my favorite authors of the late 1700's, Marquis de Sade. "Depuceleler" is quite applicable in today's political climate, especially dealing with the new administration and President-elect, B. Hussein Obama. As this new great hope of change was escorted on his magic carpet into the White House by the flirting and slobbering persistent media ushering him along the coital path to the most important office in the world, one must stand erect and take notice. Such a shame that our traditional center right country was forced into the longest voyeuristic courting phase that it has ever seen. You have Obama: the strapping, intelligent, slightly arrogant, fresh, eager bachelor thrown upon the dais running on inexperience and charm and then the pursuant experienced media: soliciting, confident, persistent, daddy fawning over every move and action.
B. Hussein Obama at first didn't seal the "depuceleler." Like any good tease he rounded third base, but protected himself in lambskin, ultra thin boundaries capable withstanding any disease rattled attacks or overzealous fanatics that came in contact with his anointed armor.
With constant pressure from the radical Left-wing sites (you know who they are) on the media, the President-elect is in a compromising position. Keeping his fly zipped and his hands firmly above the waist, caressing the outer area of the same bloc who voted him into office he treads the line with his recent nominations. Larry Summers (Economics Advisor), Robert Gates (Defense Secretary), Tom Daschle (Health and human Service), Hillary Clinton (Sec. of State) and the announcement of Rick Warren for his invocation threw his early pursuers into a dither and off their game. How dare their potential partner, the one they lavished their attention on, spent millions, the one they tirelessly courted and made into an iconography figure dare flirt with the traditional America that they so despise? This cat and mouse game is in the final three years of the foreplay phase. The first six months of his presidency will be the tell-tale sign if he can stay strong or finally after constant pressure, "give it" up. Let's hope he/it doesn't break because it will be a leak felt all across the world.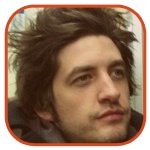 Posted by Shawn Harris Categories: Editorials, Humor, Media, Videos
Oh gay, gay, gays. What to do with your wacky wacky ways? As much as you would like to consider yourself open and an accepting group of people, I beg to differ. Take a look at these two examples:
Where do I begin? How do you accept this?
Click to continue reading The Gays and their Heirarchy
Read More
| USA Today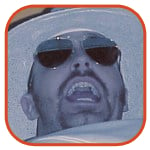 Posted by Patrick Snajder Categories: Business, Editorials, Humor, US Economy, Wall Street
Where, precisely, is the line crossed that separates Robin Hood, the hero to the lower class, from Robin Hood, terrorist?
As usual, it seems to be a matter of perspective. If you were sending gilded coins to your dear mother by way of carriage to pay for her The Plague medicine and Robin Hood up and stole your ducats, surely you would see Hood as the terrorist. Even if the money Hood swiped was going to pay for the conspiracy to infect the lower class with The Plague, chances are that the sender would want Hood's head on a platter. I guess the overriding feeling is that if people take things that belong to you, you tend to want revenge or at least want to call them a thief, hoping that they will be prosecuted so you can get back the money that rightfully belongs to you.
But, if you are struggling to make ends meet as a cobbler and you can't afford your child's The Plague medicine, then when Hood arrives at your door with a burlap sack full of free money, surely you would sing his graces. Thanks to the beneficence of your green-suited savior, little Sally will live to see another day. So what if some highfalutin dingleberry lost the spending money for his elaborate vacation? Is his happiness more important than little Sally's health? From the viewpoint of the cobbler's eye: Hood is a hero.
All of us have either found ourselves in moments of Hood-worship or Hood-hate. If we follow the genealogy of the dollar bills in our own accounts, surely we will find some dollars buried in our past that have known thievery and charity. Some times our lives are subsidized for our benefit and some times we subsidize others for their benefit.
Click to continue reading Werd: Pirate - Part Three
Read More
| Ladhe burns his bridges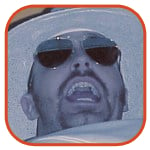 Posted by Patrick Snajder Categories: Editorials, Humor
I mean, c'mon, who doesn't love pirates, right?
Whether it's their eye patches or their peg-legs, pirates are a beloved part of human history. So long as there have been valuable things moved over water and poor people with a taste for the sea, there be pirates trying to steal them some booty.
And why not? Thievery on land is a naturally risky business. Most centers of wealth, private or otherwise, are located in densely populated areas. Banks are a good example. The feudal castle of yesteryear is another. Unfortunate for the thief, however, is that most people protect their banks and castles with thick walls and sentries, adding a layer of complication to the simple thief's plan. And there are always the difficult problem of witnesses. Of course, you can go for petty crimes – stealing the purse or breaking the window of a some other lower/middle class citizen: but there is no great pride in that. The rule of thievery is that if you want to earn a lifetime of respect for your crimes, the crimes must be bold conquests that attain plentiful booty (e.g., Jesse James, Ocean's 11-13, Vikings).
Click to continue reading Werd: Pirate - Part Two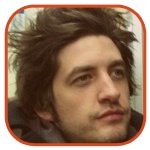 Posted by Shawn Harris Categories: Domestic Policy, Editorials, Elections, Humor
As the holiday season reaches a climactic dud, I thought - "What would be a couple of ideal gifts to give that 'special' liberal in your life?" A sudden wave of cheer and warmth shuddered throughout my body and the first gift can be given to anyone, not just to those pesky elitist friends of yours. No worry about the recession as this gift is free of charge. I know this might seem like a radical thought and a bit passé, but wish them a "Merry Christmas." Being from New York and saying Merry Christmas is like having HIV of the face. You get glares, threats and disgust. As the attacks on Christmas reach its fifth year of steady George Soros-backed attacks, I'm asking fellow Christmasians to stay strong and continue your Christmas cheer.
Since this country was founded on Judeo-Christian values and traditions, it's unfathomable to me that it's getting flushed down the toilet by the same group of people that voted for B. Hussein Obama. In the New York City school system under current city policy, Jewish menorahs are allowed to be displayed for Hanukkah and the Islamic star and crescent can be shown during Ramadan, yet the nativity scene is not allowed to be shown during Christmas. Huh? Christmas is a federal holiday signed in law by President U.S. Grant and it celebrates Jesus and Christianity and this is just one instance that must be addressed as we fight America's culture war.
The second gift is slightly more, but it won't break the bank. For only $25.00 or $100.00, you can buy that special lady in your life - be it your daughter, sister, niece or mother (if she's young enough) - a gift certificate from Planned Parenthood of any abortion of your choice. First Trimester all the way up to Late Term it's all up to you. What a great stocking stuffer!
I want to wish everyone a safe and Merry Christmas!
Read More
| Planned Parenthood of Indiana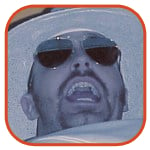 Posted by Patrick Snajder Categories: Editorials, Humor
For the invocation of the Werd, I have made a pirate joke for your enjoyment:
What's the difference between an AIG CEO and a college student downloading a CD?
The CEO won't be criminally prosecuted!
Hi-HO!
And now, for something completely different: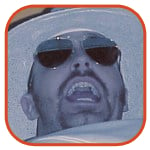 Posted by Patrick Snajder Categories: Editorials, Humor
Thank you mom for my birthday.
Thank you dad for the hustle.
Thank you Ed for the sense of humor.
Thank you Max for the heart.
Thank you Stef for understanding.
Thank you ROC Crew for lifting my spirits.
Thank you Lleras for the laughs.
Thank you Shawna for listening.
Thank you IM Buddys for being online.
Thank you left-handers for saying no to the right.
Thank you MGMT, The Arcade Fire, and Portishead for diversions.
Thank you DFW, Vonnegut, and Gladwell for the extensive studies.
Thank you for reading this.
Thank you internet for all of it.
Click to continue reading Werd: Thanks - Part Two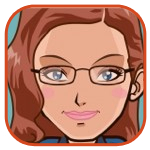 Posted by Cynthia Guenthner Categories: Humor, Media, Videos
Now that the highly-emotional campaign and election are over, I think we could all stand a few laughs. You've probably already seen this video, but in case you haven't, check out First Dog Barney Bush, as he greets Reuters reporter Jonathan Decker with a not-so-friendly chomp on the finger.
Video after the jump.
Click to continue reading Barney's Bite—His Farewell to the White House Media
Read More
| You Tube

© Gear Live Media, LLC. 2007 – User-posted content, unless source is quoted, is licensed under a Creative Commons Public Domain License. Gear Live graphics, logos, designs, page headers, button icons, videos, articles, blogs, forums, scripts and other service names are the trademarks of Gear Live Inc.