Posted by Sal Traina Categories: Humor, Videos
I want to make a prediction. Former Saturday Night Live host and fellow Democrat Jon Lovitz will eventually apologize for the words he used for Barack Obama in a recent podcast interview with Kevin Smith.
The two liberals were talking politics when Lovitz stated, "This whole thing with Obama saying the rich don't pay their taxes is f**king bulls**t, and I voted for the guy and I'm a Democrat. What a f**king a**hole." Lovitz went on to say, "First they say, 'You can do anything you want. Go for it.' So then you go for it, and then you make it, and everyone's like, 'F**k you. Obama is the perfect example. He's amazing. He had nothing… and the guy ends up being at Harvard. He's the President of the United States. And now he's like, 'F**k me and everybody who made it like me.'"
Click to continue reading Jon Lovitz Uses Strong Language Toward President Obama
Read More
| The Daily Caller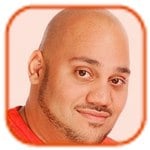 Posted by Andru Edwards Categories: Media, Videos, War
Former Governor Jesse Ventura made an appearance on The Larry King Show a few days ago, and is as outspoken as ever. In the clip above, Jesse talks about waterboarding as torture, and goes on to say "You give me a water board, Dick Cheney, and one hour, and I'll have him confess to the Sharon Tate murders." Check out the video for more.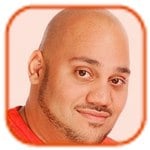 Posted by Andru Edwards Categories: Humor, Videos
If you haven't seen this one yet, be ready to laugh. Wanda Sykes kicked things off at the annual White House Correspondents Dinner last night with a comedy set that roasted Barack Obama, former President George W. Bush, Dick Cheney, Sarah Palin, and many others. Heck, she even took Rush Limbaugh to task for saying that the hopes Obama fails, which Sykes said was outright "treason."
The event was attended by many politicians, as well as celebrities like Tom Cruise, Katie Holmes, Whoopi Goldberg, Tyra Banks, and more.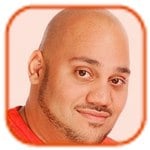 Posted by Andru Edwards Categories: Business, US Economy, Videos, Wall Street
I think we can all admit that the current credit crisis can be a bit difficult to understand and grasp by the average person. That's why we like this video by Jonathan Jarvis, The Crisis of Credit Visualized. He breaks it down into plain English surprisingly well. Check it out, and let us know what you think in the comments.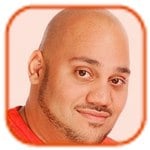 Posted by Andru Edwards Categories: History, Site Features, US Economy, Videos, War
If you happened to miss this mornings festivities, here's your chance to watch President Barack Obama's inaugural address, in it's entirety. President Obama gives a stirring speech on where he sees this country going, and what we all need to do to get there. You can also check out the full transcript of Obama's address as well.
Read More
| TV Envy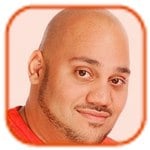 Posted by Andru Edwards Categories: Elections, History, Videos
Hulu has been doing a great job of providing live coverage of the 2009 Presidential Inauguration of Barack Obama. You can check out their coverage of all the events above.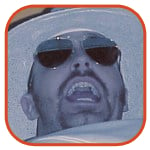 Posted by Patrick Snajder Categories: Domestic Policy, Editorials, US Economy, Videos, Wall Street
We're bailing Thursday out with some videos. Sit back, listen, and we can explore inner and outer space together, forever.
"A working class hero is something to be."

Click to continue reading Werd: Bailout - Part Four
Read More
| Hicks on America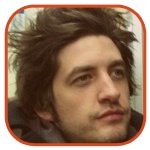 Posted by Shawn Harris Categories: Editorials, Humor, Media, Videos
Oh gay, gay, gays. What to do with your wacky wacky ways? As much as you would like to consider yourself open and an accepting group of people, I beg to differ. Take a look at these two examples:
Where do I begin? How do you accept this?
Click to continue reading The Gays and their Heirarchy
Read More
| USA Today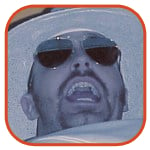 Posted by Patrick Snajder Categories: Editorials, History, Videos
This week's invocation for the Werd is William S. Burroughs reciting his poem "Thanksgiving Day, Nov. 28, 1986" (Gus Van Sant directed the video):
And the text to follow along:
Thanksgiving Day, Nov. 28, 1986

Thanks for the wild turkey and
the passenger pigeons, destined
to be #### out through wholesome
American guts.


Thanks for a continent to despoil
and poison.

Thanks for Indians to provide a
modicum of challenge and
danger.

Thanks for vast herds of bison to
kill and skin leaving the
carcasses to rot.

Thanks for bounties on wolves
and coyotes.

Thanks for the American dream,
To vulgarize and to falsify until
the bare lies shine through.

Thanks for the KKK.

For nigger-killin' lawmen,
feelin' their notches.

For decent church-goin' women,
with their mean, pinched, bitter,
evil faces.

Thanks for "Kill a Queer for
Christ" stickers.

Thanks for laboratory AIDS.

Thanks for Prohibition and the
war against drugs.

Thanks for a country where
nobody's allowed to mind the
own business.

Thanks for a nation of finks.

Yes, thanks for all the
memories—all right let's see
your arms!

You always were a headache and
you always were a bore.

Thanks for the last and greatest
betrayal of the last and greatest
of human dreams.
Read More
| YouTube


Posted by Milo Taibi Categories: Domestic Policy, Media, Videos, Wall Street
On November 14th, President-elect Barack Obama posted his first weekly address on youtube. The address' length was about three minutes and thirty seconds long, briefly addressing a variety of issues. Among other topics, (such as health care, the economic crisis, and education) President-elect Obama discussed his green energy plans: "...investing $150 billion dollars to build an American green energy economy that will create five million new jobs, while freeing out nation of the tyranny of foreign oil, and saving our planet for our children."
The address didn't go particularly far into specifics, but it did give a general consensus of Obama's views on issues that will be of the utmost importance when his first Presidential term begins. Obama knows as well as anyone that he is inheriting a financial mess right off the bat on January 20th, so he wasted no time on bringing up the subject on his first address.
Click to continue reading Obama's First Weekly Address Goes Virtual
Read More
| Change.gov

© Gear Live Media, LLC. 2007 – User-posted content, unless source is quoted, is licensed under a Creative Commons Public Domain License. Gear Live graphics, logos, designs, page headers, button icons, videos, articles, blogs, forums, scripts and other service names are the trademarks of Gear Live Inc.